Events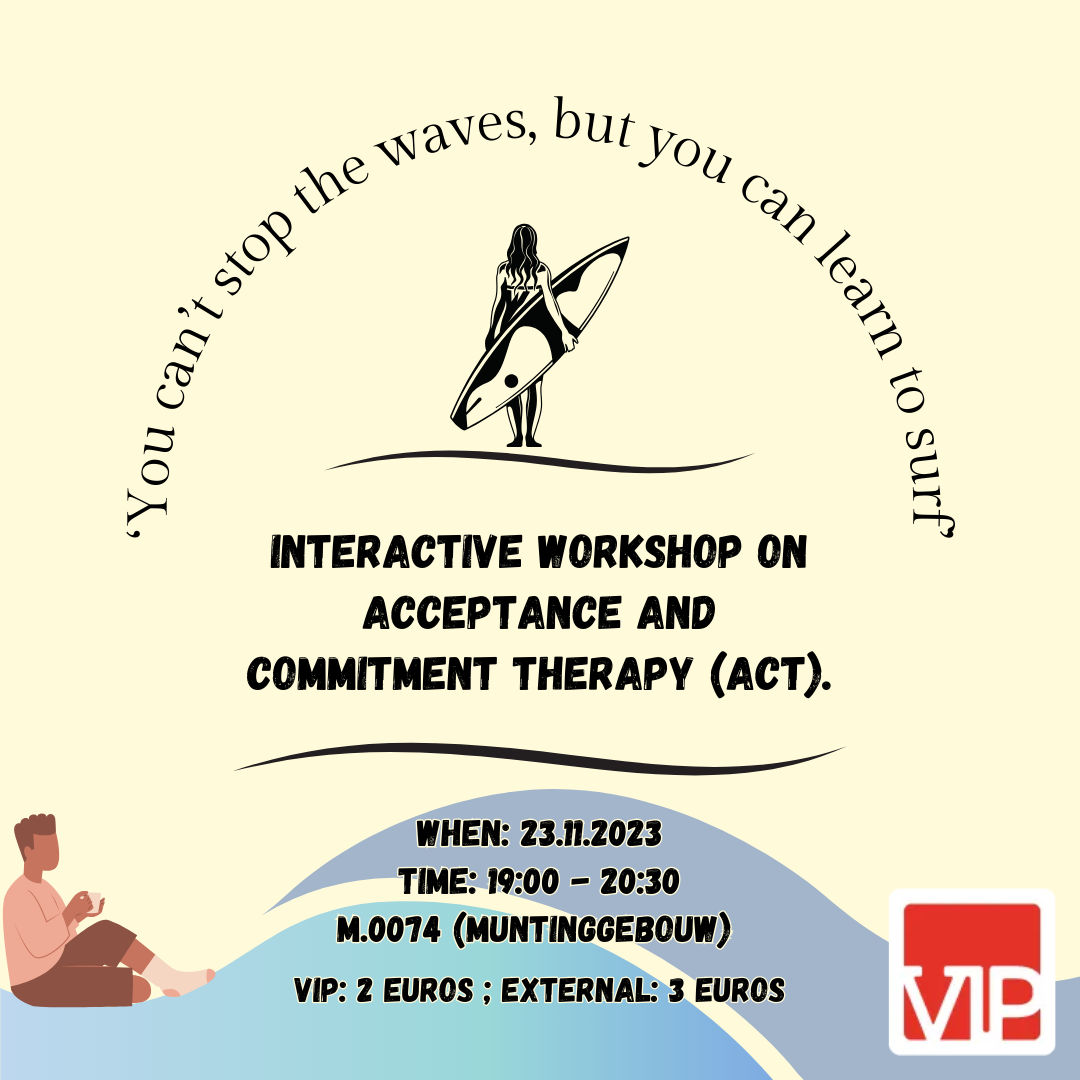 Hi everyone!
We would like to invite you to our interactive workshop on ACT (acceptance commitment therapy) that will happen on 23rd November! Bellow you can find short description from our speaker, Hendertje Wierenga, about what you can expect :)
'You can't stop the waves, but you can learn to surf' (Jon Kabat-Zinn)
Learn to surf your own waves in this interactive workshop on Acceptance and Commitment Therapy (ACT). ACT is based on the notion that bad things will happen in life, this is inevitable. What is within your control, is how you react to these events. We will talk about values, mindfulness, and concrete actions to live the life that you intend to live. Don't worry: it won't be all talking, we will also put the material into practice!
The workshop will start at 19:00 and will last approximately 1,5 hours. There will be a short break in the middle with some drinks and snacks provided! The price for the workshop is 2 euros for VIP members and 3 euros for non-members :) you can sign up here!
See you on 23rd November,
Workshop committee 23/24!