Yearbook committee
Yearbook committee​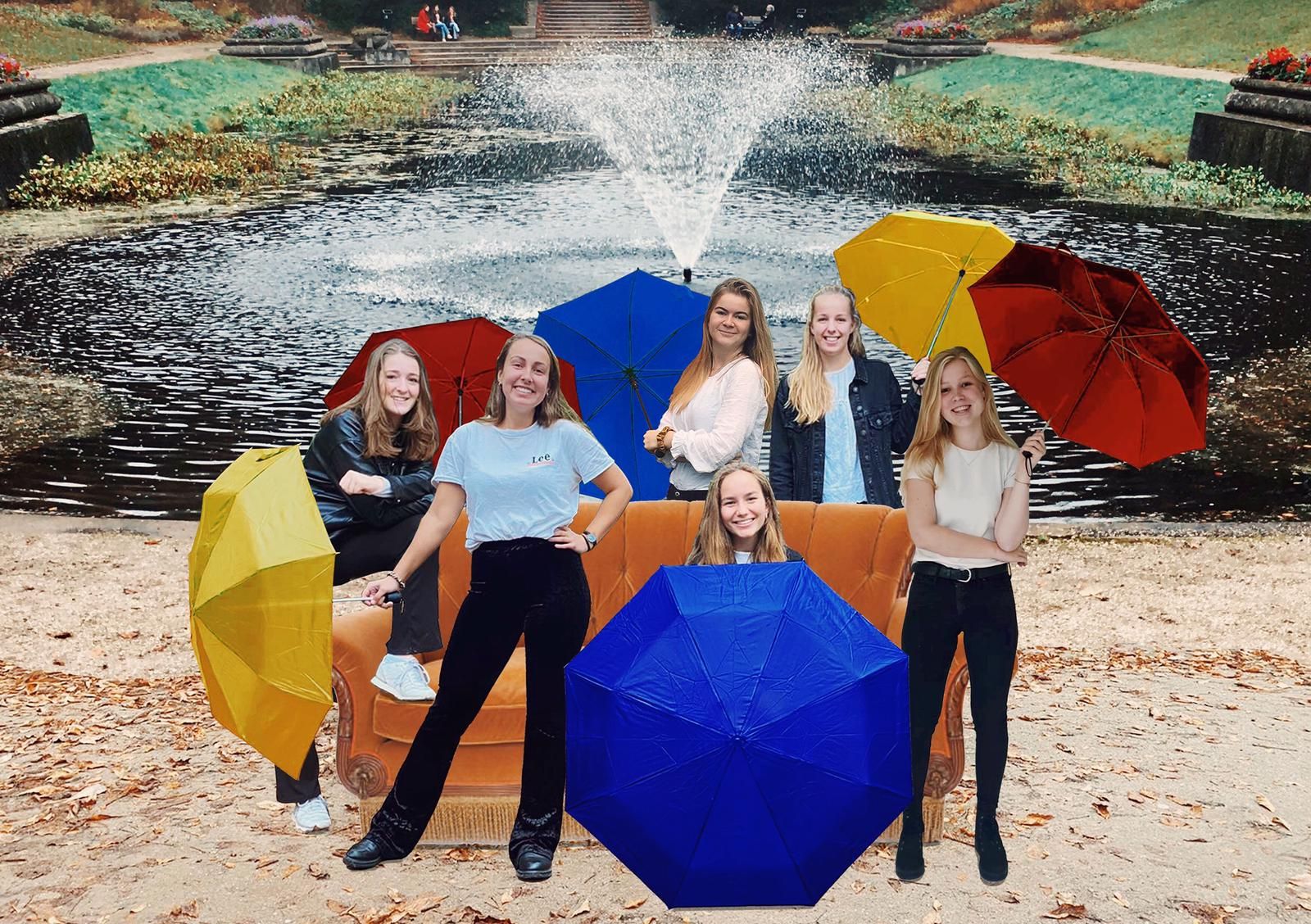 This might be the most extraordinary year of your life, and that's one of the reasons you don't
want to forget the amazing memories you made this year. So let us introduce to you the
committee that will be there for you!

First in line is Lieke, our lovely secretary. She'll type the minutes faster than you can talk.
She is very caring and will do almost anything to help you. Once she's had a beer too much,
she will be swinging and talking crazy all night. You can bribe her by playing a game with her
because she's always down for some gezelligheid.

Next to Lieke we have Lise, our not so thrifty treasurer! She spends quite a bit of time
(online) shopping and may have a very, very, very small hole in her hand. Despite this, she
will be in charge of the finances of the yearbook this year. In her free time she likes partying
and borreling in the sun with her friends. You can bribe her by giving her hot chocolate with
whipped cream (not only in the winter).

And then, our promoter Julia, with her eye for detail and creative thoughts, she tries to make
a piece of art from everything she touches. Making choices is something she finds very
difficult, she always wants to do everything and as much as possible at the same time, when
it's about work it is okay, but when it's about drinks… You can bribe her by telling her your
favorite song to dance on, so she can dance all night long!

Following, we have Dorien and she is in charge of External Affairs, she will keep contact with
the printer of our amazing yearbook. She is not dirty from a drink and likes spending time
with friends. If she's in a bad mood you can bribe her with chocolate because this will cheer
her up!

Next we have Anna, our Queen of Acquisition. She makes sure we never run out of money. If
you see her, watch out!! She is always in a chatty mood so before you know, it will be 2
hours later. You can bribe her by giving her dropstaafjes.

Last but not least our beloved chairman Fiona, the one in charge of VIPs most creative
committee. If you ask her what her hobbies are, she will tell you something different every
time, cause she has too many. Besides that she is easy to persuade to go to a party. But
don't give her too much wine, because then she will get even more clumsy than she already
is. And if she is not in the mood for a party you can always bribe her with pizza!

Yearbook Committee 2020-2021
| | |
| --- | --- |
| Fiona Rienstra (2019) | - |
| Lise Hazenberg (2018) | - |
| Dorien Lekkerkerk (2020) | - |
| Lieke Oude Wesselink (2020) | - |
| Julia Roozenbeek (2020) | - |
| Anna de Wind (2020) | - |
The Yearbook committee makes the yearbook of VIP. In this yearbook you can find photos of the activities of the past year, and a written piece from each committee of VIP. The brother and sister associations of VIP write a piece for the yearbook as well, and there is an overview of the events of the past year. The committee also makes the acmanac, the yearbook for active members. In it, you can find the contact information of the members and photos of everyone who is in a committee, structure or year representation that year.
E-mail: yearbook@vipsite.nl