Social committee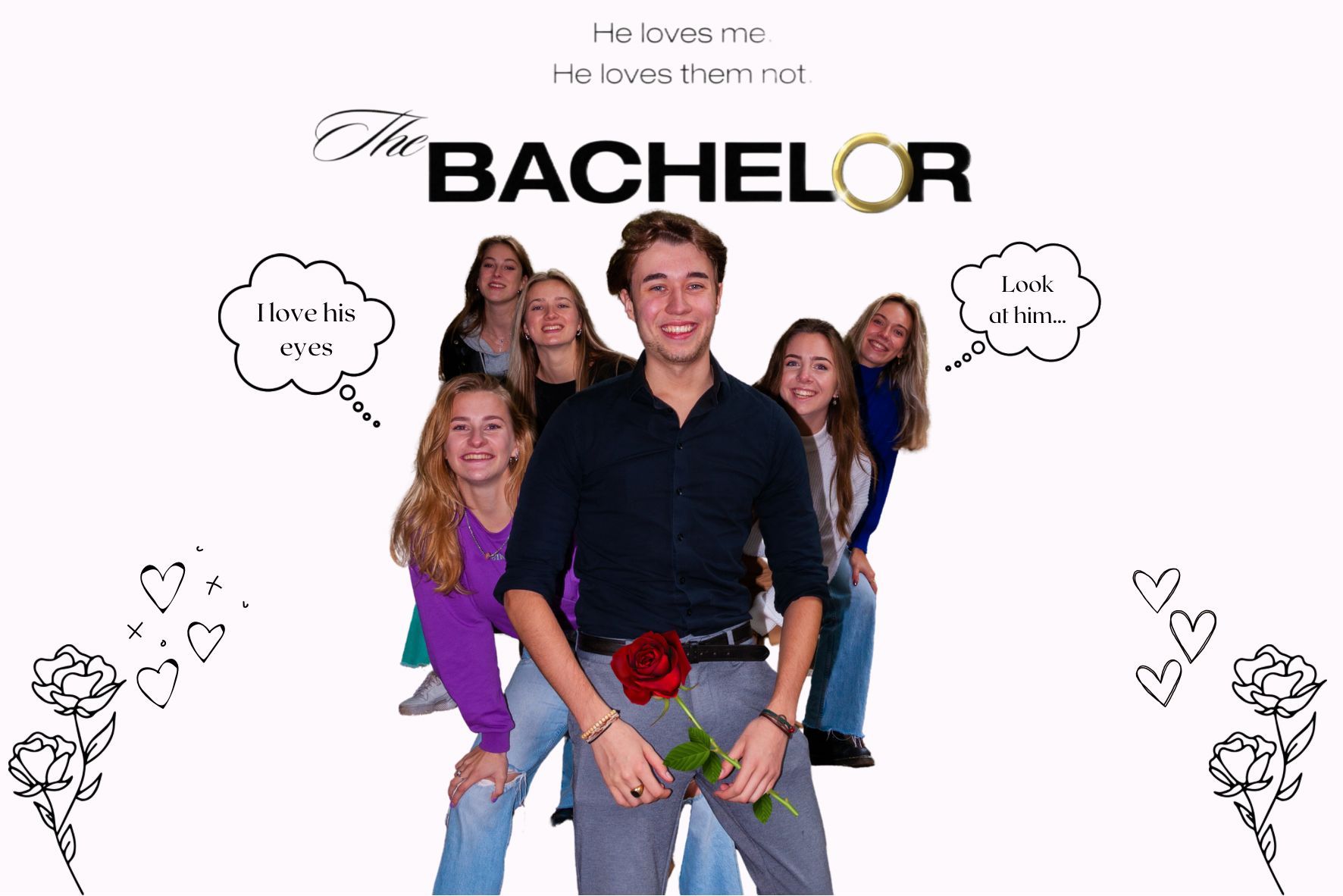 As the social committee, of course we like partying a lot. That's why we want to take you to Carnival with us.
Kevin:
Hereby we introduce the man of the villa. It's our acquisition guy Kevin, better known as our
Kecin. Don't ask him about how he has got his function because the luck wasn't on his side
on that one. He's the only man between all these hysterical women. Bet they still find him
handsome when he gets stung by a bee, With his sexy big lips. Luckily, we know how to help
him by giving him some adrenaline (his adtnummer 'Adrenaline' would probably also work).
Don't believe us? Ask Kecin the picture himself. He's horrible at chucking a beer, but you can
always buy him one!


Lisa:
The first potential lover for our bachelor is Lisa, our promo-girl. Most people now her for her
party trick. Don't know what it is? Just start a limbo competition. Another drinking fact
about Lisa is that you might find some toilet seats displayed on her walls, although she
probably won't remember how she got them. It is her first year at VIP, but she's a veteran as
a student in Groningen. She found her passion in psychology, but her being a nurse might
still safe our bachelor someday. She will always be there during a Noodgeval, such a
coincidence that this is also her adtnummer. During her night shifts as a nurse, she is mainly
busy making our promotion posters.


Floor:
The second potential lover for our bachelor is Floor. Luckily, she is our chairwoman because
she's so loud everyone has to listen to her. She is a little girl with a big mouth, she loves to
scream her order at Hasret and will never forget to ask for 'only mayonnaise'. Although she
is the smallest of the group, she still manages to run half a marathon. When it comes to the
bachelor she might have an advantage, since they can safe each other with their EpiPens.
Contrary to Lisa, Floor is a veteran with VIP and we're certain that she will definitely lead us
the way.


Naomi:
The third potential lover for our bachelor is Naomi. As our external affairs she will contain
the best contact with our potential partners. She might not reply on WhatsApp though, since
her phone is always broken. Wondering where she is going during a party? We do too
because she never tells us where she's going. The morning afterwards we will finally hear
from her, although this may also take some time because she's probably sitting next to the
toilet. Maybe Kevin likes to keep his girls close because Naomi lives around the Hoek.


Nienke:
The fourth potential lover for our bachelor is Nienke. She's the youngest of the group, but
she is probably the most experienced when it comes to chugging beers, since she is also a
member of Albertus. Even though she says her hometown, 't Gooi, is not all about the
money, she is all about the money when it comes to our committee because she is our
treasurer. Eating with Nienke might be problem for Kevin because she HATES cheese. Maybe
she will impress him with her Hockey skills.


Laurie:
Last but not least, the fifth potential lover for our bachelor is Larie, oh sorry Laurie. She
always tries to keep up with our crap during our meetings as our lovely secretary. Hopefully
she's better at taking notes, than she is at throwing a ball since she always loses beerpong.
Besides this you've probably already heard her singing at the karaoke bar and noticed that
she's a great singer. After her performance she always finds her way to the Hoek. If her eyes
are bigger than her stomach, she would not hesitate to bring some extra snacks home on the
back of her bike. Maybe she will also try to persuade the bachelor with some.
As you can see everyone has their own strengths and weaknesses, but which lovely lady will
Kevin choose at the end of this committee year?
---
Social Committee 2022-2023
| | |
| --- | --- |
| Floor Hanna de Ruiter (2020) | Chair |
| Laurie Kleine Schaars (2021) | Secretary |
| Nienke Bolhuis (2021) | Treasurer |
| Naomi van den Hoek (2020) | External Affairs |
| Kevin Potgieter (2021) | Acquistion |
| Lisa Ooiman (2021) | Promotie |
The Social Committee organizes 3 big parties and one big social activity throughout the year. The parties take place at different places and there is always a crazy theme. Everyone gets dressed up! These are the moments to bond and make memories with all your fellow members
E-mail: socialcommittee@vipsite.nl