Voluntary work
HUMANITAS
*This vacancy is in Dutch*
Jouw bijdrage als vrijwilliger voor dat ene uurtje in de week kan voor de ander een wereld van verschil maken. Nieuwsgierig geworden? Kijk op onze website www.humanitas.nl/groningen of meld je aan voor de online voorlichting op woensdagochtend in de even weken via 050-3126000 / mip.groningen@humanitas.nl. Kleine moeite, groot effect!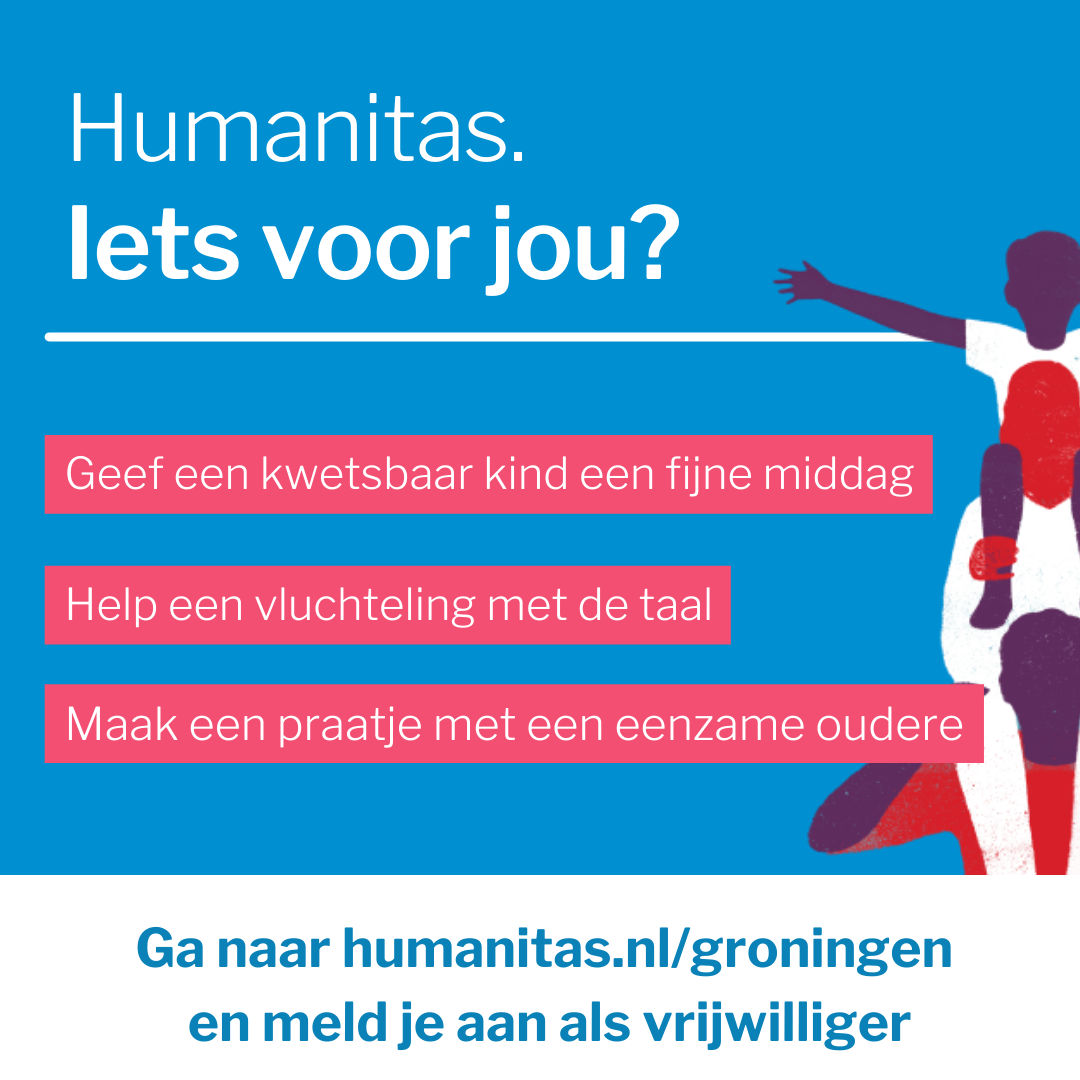 Stichting WigWam
*This vacancy is in Dutch*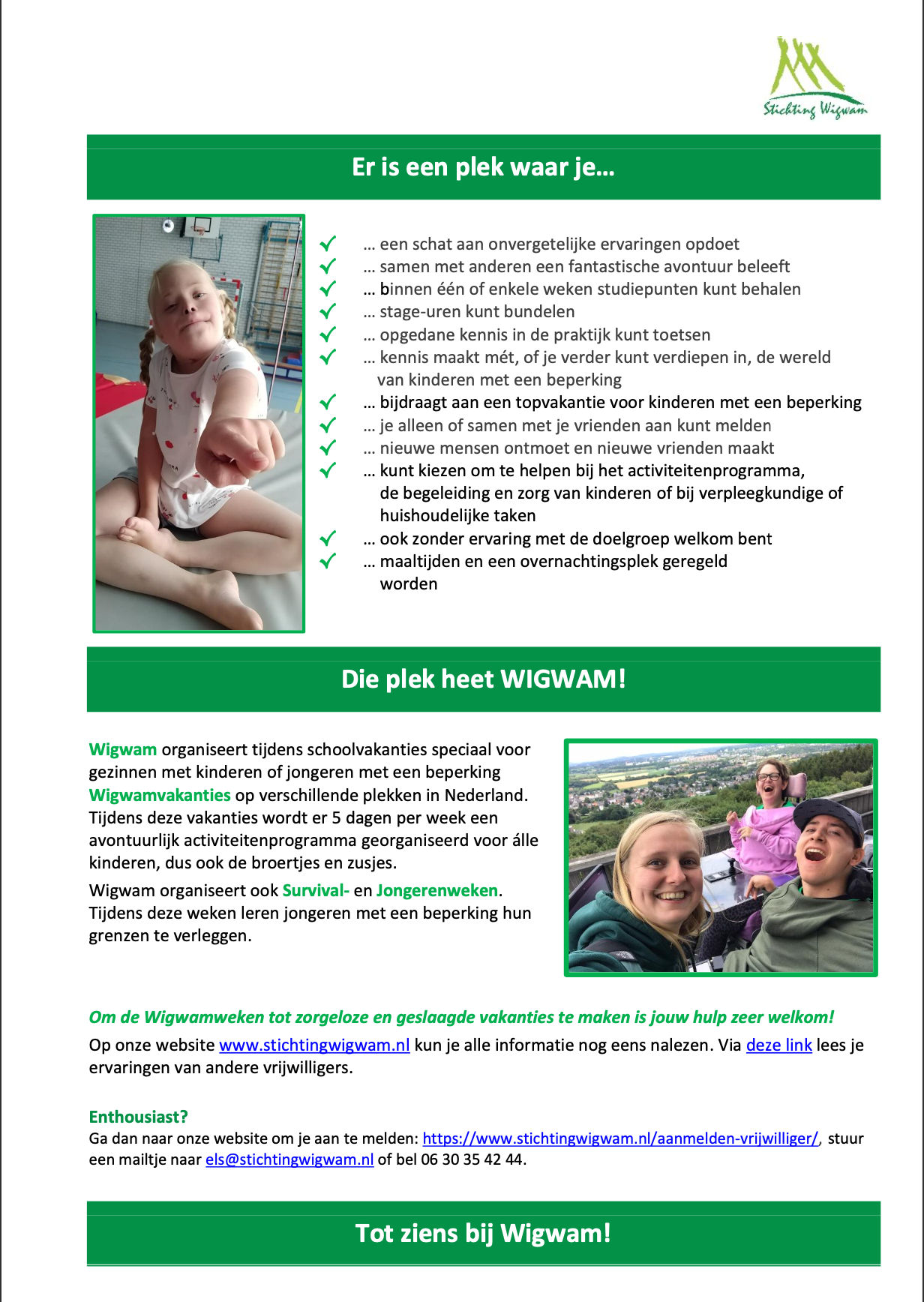 Klik op bovenstaande foto om naar de website te gaan!
---
Stichting Neverland
*This vacancy is in Dutch*
Beste student,
Vind jij het leuk om te werken met kinderen tussen de 6 en 12 jaar oud? Zoek je een leuke ervaring voor in de zomervakantie om nooit te vergeten? Wil je graag je CV verrijken door vrijwilligerswerk te doen voor kinderen? Dan zijn wij op zoek naar jou!
Elk jaar organiseert Stichting Neverland een zomerkamp voor kinderen voor wie een vakantie niet vanzelfsprekend is. De naam Neverland verwijst dan ook naar het land van Peter Pan, een droomwereld waar kinderen kind kunnen zijn en hun alledaagse zorgen kunnen vergeten.
Elk jaar draaien we met bijna dertig vrijwilligers het kamp voor ruim zestig kinderen. Hoewel veel vrijwilligers meerdere jaren meegaan, zoeken we jaarlijks nieuwe vrijwilligers om het verloop op te vangen. Dit jaar loopt het kamp van zondag 8 augustus t/m zaterdag 14 augustus. Heb jij nog geen plannen voor deze week? Meld je dan aan als een vrijwilliger! Dan kun jij mee op een kamp dat niet alleen ontzettend leuk is voor de kinderen, maar ook voor jou!
Lijkt het je leuk om mee te gaan of wil je graag meer informatie? Bekijk onze website www.stichtingneverland.nl!
Hopelijk tot ziens!
Stichting Neverland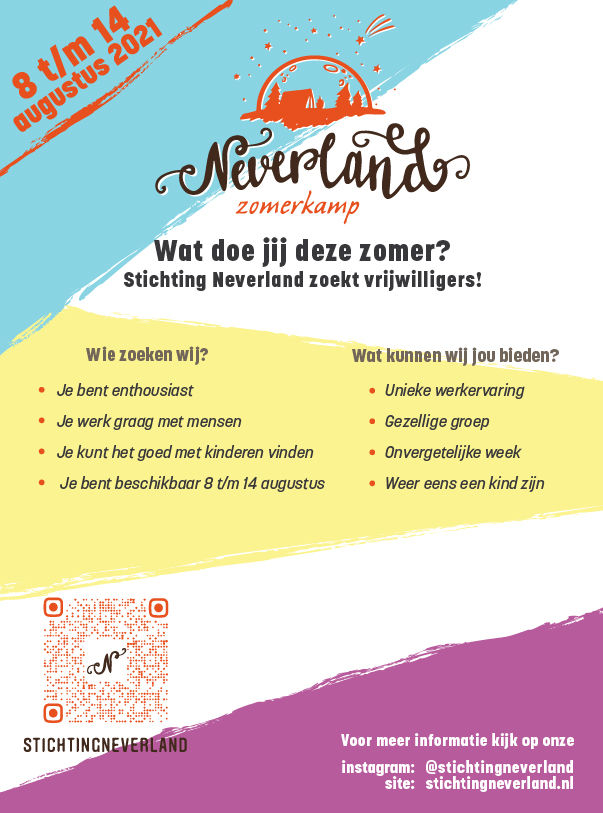 __________________________________________________________________________
Meesters in de Psychologie
*This vacancy is in Dutch*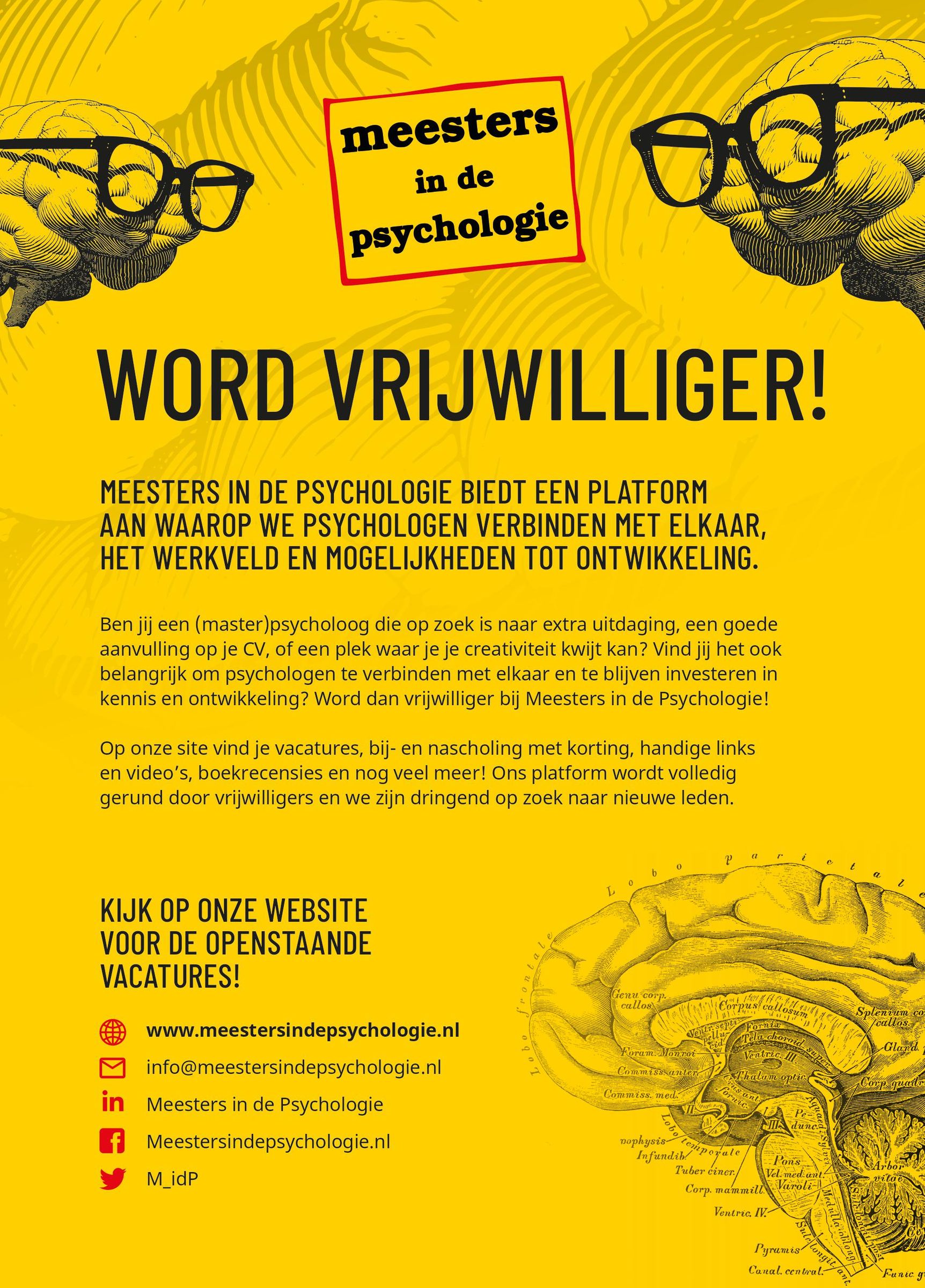 CISV Nedrland

​​​​​​​*This vacancy is in Dutch*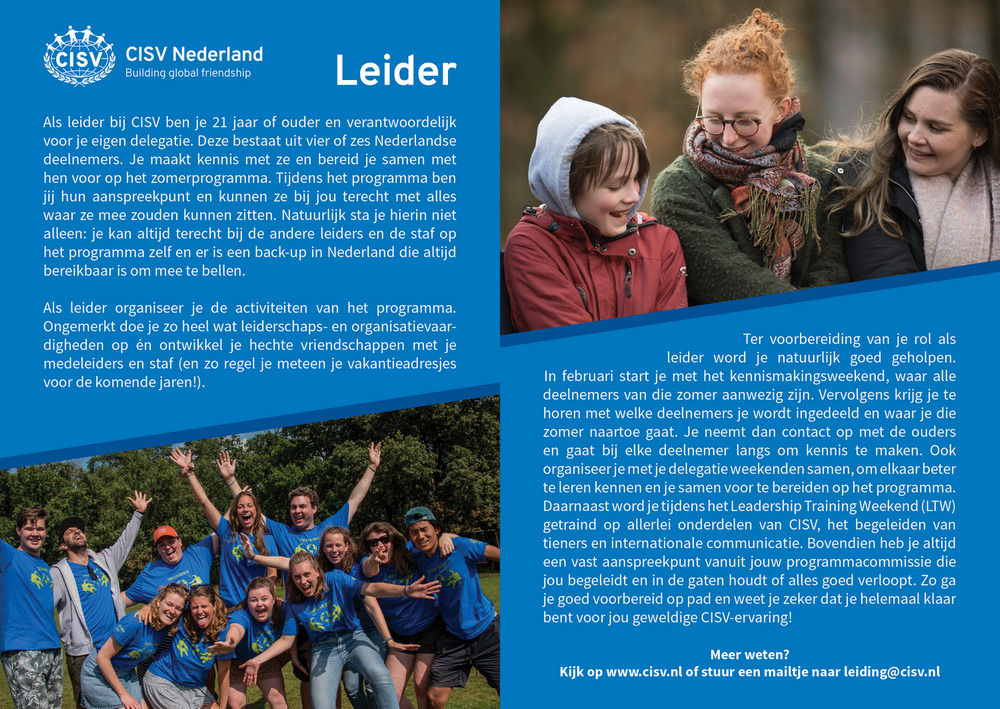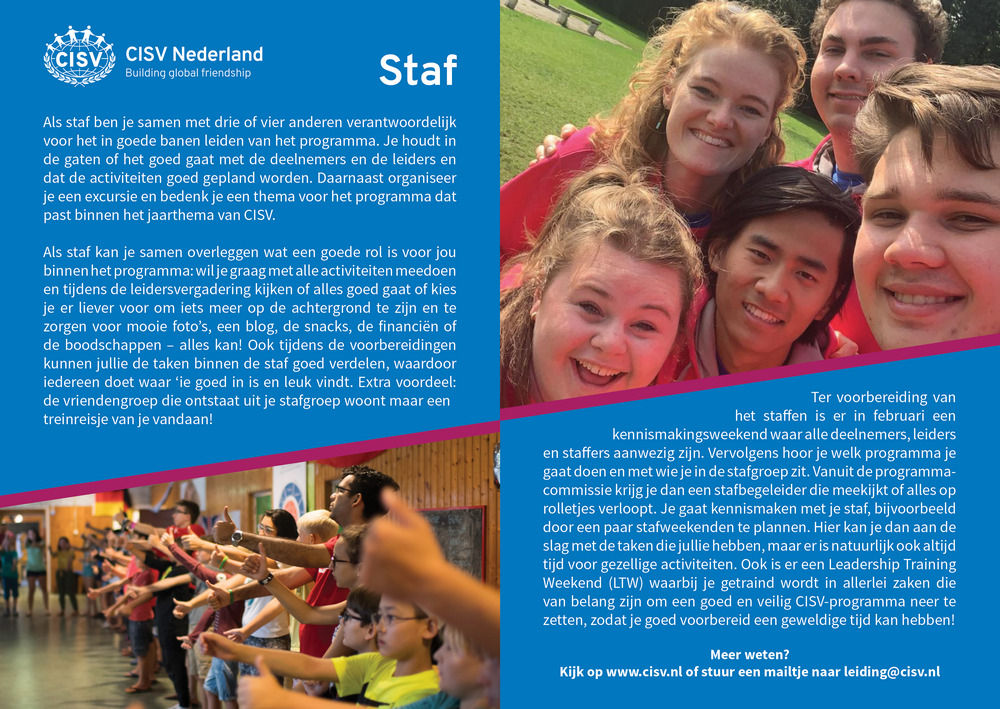 Musade

​​​​​​​*This vacancy is in Dutch*