Board 2020-2021
We are very happy that we were announced as the 40th board of VIP on 21 September.
As a board, we run the association for one year! We coordinate all the committees, offer our members a lot of benefits and try to make sure that all our members have a great year.
You can find us at the Heymans faculty (Hv.0402) every Monday untill Friday, from 11:00 until 15:00. If you have any questions, want to sign up as a member or want to enjoy a quick chat, always feel free to come by!
You can also call us at 050-3636323 or send an e-mail to vip.gmw@rug.nl.
We are looking forward to seeing you soon!
Love,
The 40th board of VIP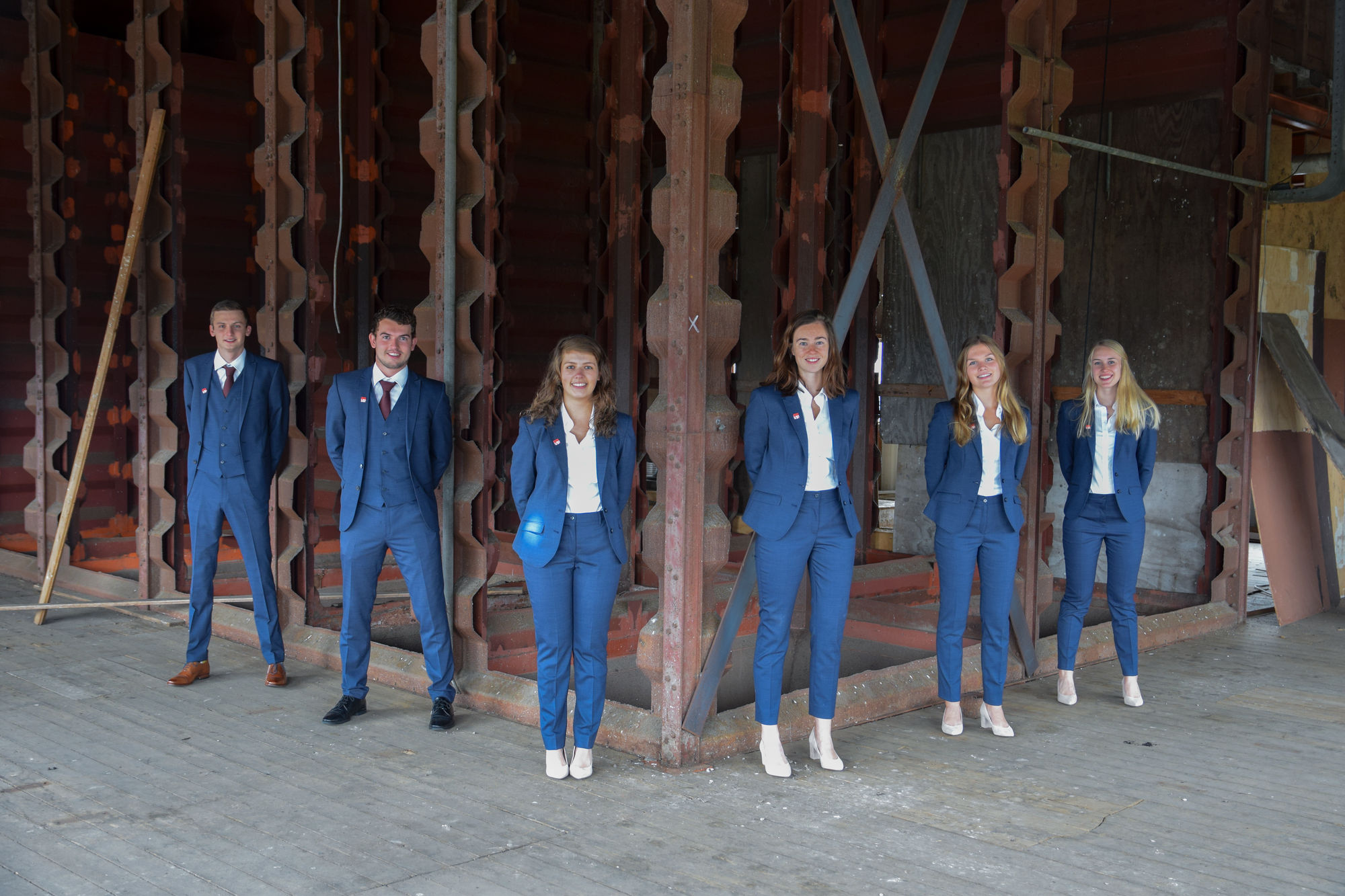 Board 2020-2021
| | |
| --- | --- |
| Lotte Bakker (2017) | Chairman |
| Isis de Gucht (2018) | Secretary & Commissioner of Diversity and Inclusion |
| Mirthe Kievit (2018) | Treasurer |
| Kor Bolhuis (2018) | Commissioner of Internal Affairs |
| Maryëlle Hoogeveen (2017) | Commissioner of Career & Education |
| Lars van der Lee (2018) | The Commissioner of Public Relations |