Congress committee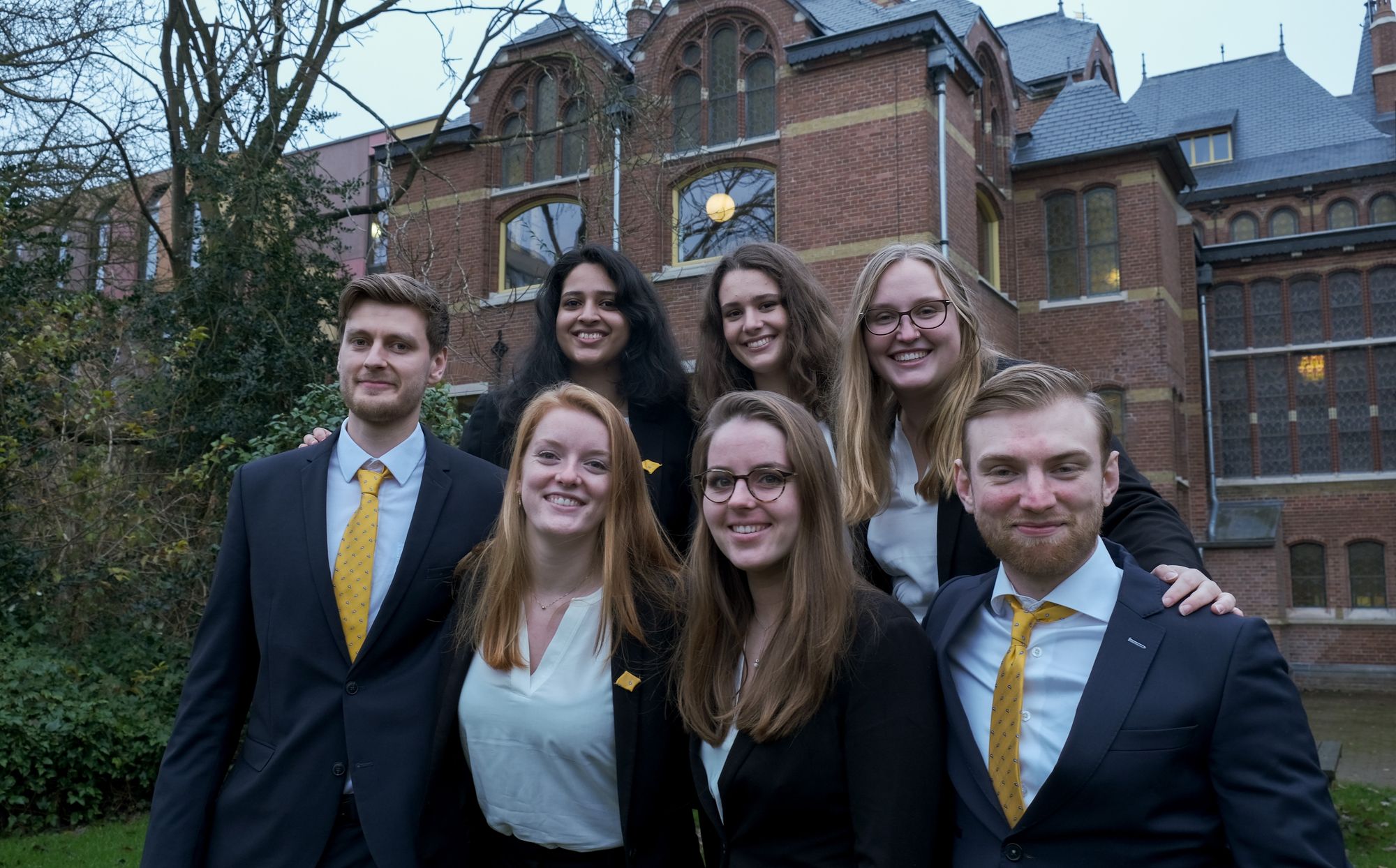 Hi everybody! We are the BSS (behavioral and social sciences) Congress Comittee (CoCo) of 2021/2022. The CoCo organizes a congress on may 11th 2022 (set the date!) for the entire faculty. The committee consists of members from ODIOM, VIP and hopefully people from Sociëtas will join us soon. We're already working on finding the first speakers, workshops and companies for the congress. And we're brainstorming away on a theme. The CoCo is super excited to see you all there and at the social events we'll be joining until then. Now let me introduce you to the CoCo:
First we have Lotte. She is the chair of the committee, taking care of the agenda and making sure we aren't having too much fun, there's work to be done ;). Lotte is 21 and is studying Ethics of Education, a pedagogical science master. Two fun facts about Lotte are:
When she spots a cat on the street she always stops to pet it

Lotte participates in running-contests, but never trains because she doesn't actually like running.
Next up there is Margriet, she will be the treasurer of our precious budget. Margriet is 21 and is doing a speeded up version of the bachelor psychology, because she already has a degree in pedagogical science. Here's two fun facts about Margriet:
Margriet absolutely loves games and puzzles. She adores making the most difficult puzzles she can find and is very passionate/fanatic about this.

Her nickname is allergrietje, because Margriet is allergic to almost everything.
Third, we have Annapoorna. Who will be our secretary and make sure we don't forget to answer mails and meet deadlines. She is 26 years old and an Ethics of Education master student. She just moved to the Netherlands from India. Let's get to her fun facts:
Annapoorna has been learning Dutch, but the pronunciation of the letter G is a real pain in the arse.
When Annapoorna was younger she asked the doctor for an injection instead of pills to fix her fever.
Anna, our lovely head of promotions, is 20 years old and in her second year of psychology. You'll find her promoting all the awesome speakers/workshops we'll find for you and make sure everyone will buy tickets for the congress.
Anna loves to sew, but the only thing she's finished so far is a skirt.

Her all time favourite genre of shows is fantasy adventure anime.
Mette is 27 years old, in his second year of psychology and will be doing our day organisation, recruiting speakers/workshop givers and making sure the day goes smoothly. So far Mette is the only guy in our committee, so he's also very important.
He used to fold origami birds when he was a kid.

Mette eats his pizza crusts with a big glass of milk.
Our latest addition is Willem. Willem is 26 years old and in his second year of psychology.
Together with Mette he will be doing day organization. Willem's calm and collected nature
will make sure that when all us girls are stressing on the outside and Mette on the inside,
there is a calm person present who will be able to handle us all.
Willem loves the sound of thunder

He used to do archery and javelin throwing when he was young.
Last but not least, there's me. A.K.A Paulien, I'm 20 years old and am in my first year of the psychology bachelor. I'll be doing acquisitions, making sure we have enough money to organize this amazing day for you guys and making sure there will be enough companies at the networking event for further career opportunities. Two fun facts are:
I have way too many plants, I think about 70. So my room is definitely a jungle.

I try to dance to one song a day.

---



Congress Committee 2021-2022
| | |
| --- | --- |
| Margriet de Haan (2016) | Treasurer |
| Willem Kempinga (2020) | Day Organization |
| Paulien Kiewiet (2021) | Acquisition |
| Mette Jurrian van der Veen (2020) | Day Organization |
| Anna Catharina Waldeck (2020) | Promotion |
Information booklet Congress committee