Workshop/Inhouse committee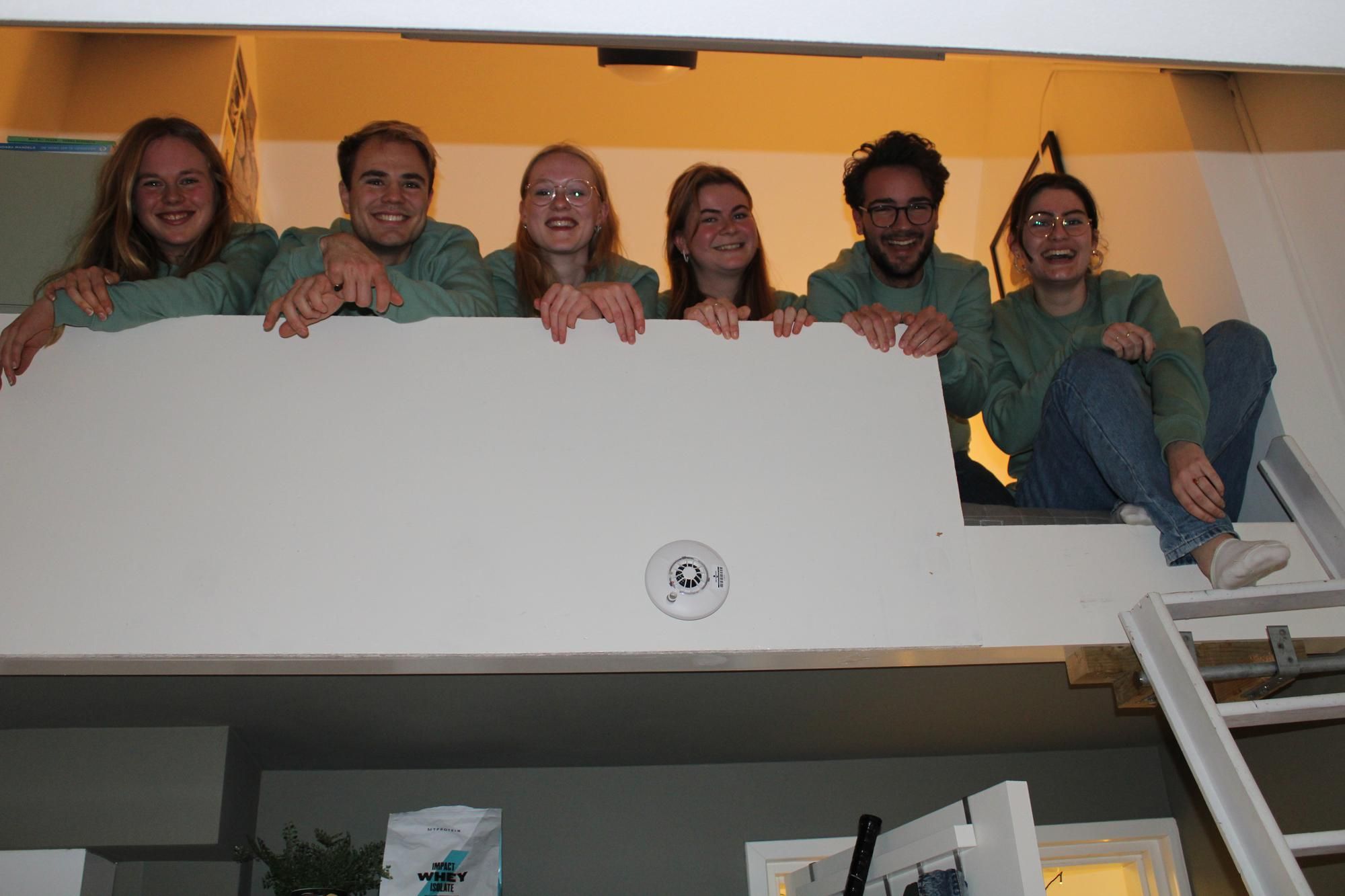 Hello everyone,
We are the Workshop/Inhouse Committee of 2022-2023! This year we'll be organizing two super fun psychology related workshops and inhouse days. These are the people working hard to make this possible:
Lets first talk about our great secretary Jet. She is a 20 years old girl and currently a third year student in the bachelor. With all her previous experience in other committees she is a great addition to our group. Personally she is quite a sporty person. If she's in the city you might miss her because she can run super fast. She is always up for funn activities, and this enthousiasm is a great thing she brings to the committee.
Next up is our treasurer Luke. He brings the culture in our committee, since he is German :). Luke is 22 years old and right now in his second year of the bachelor. But psychology isn't his only passion. He is a real kitesurf talent, but really he likes any water sport. He is also a really good cook so we are greatful for that during our committee nights.
Third up is Julia, she is responsible for our amazing promotion. She is 23 years old and in her third year of the bachelor. Next to that, she is the one that brings creativity into our committee. This is because of her experience at the art academy and her passion for creating. She likes to take on challenges and is a real adventure-seeker.
Next up is Nanda, together with Thijs she is responsible for the external affairs. If you email us there is a big chance she will email you back with a lot of enthousiasm. Nanda is also in her third year right now and is 21 years old. A big hobby of hers is floorball, but we keep forgetting what that actually is. She is full of good ideas and really helps keeping the spirits up and the flow going in the committee.
Our fifth member is Thijs, the other half of the external affairs. He is 20 years old and a first year student. He has a lot of hobbies, but luckily also a lot of energy. We are happy he also brings this great positive energy into the committee. His hobby is padel, and he also enjoys collecting vinyls. His spirit animal is a hamster.
Last up is our chair, Ellemijn. At the moment she is 19 years old and in the third year of the bachelors. She also studies art history and enjoys drawing. Despite her clumsiness she tries to keep an overview of the committee so everyhting runs smoothly :).
As you can tell we are all very enthousiastic busy bees, and we hope to see you at our events!
The Workshop and Inhouse Committee
---
Workshop/In-house Committee 2022-2023
| | |
| --- | --- |
| Ellemijn Podt (2020) | Chair |
| Jet Hoogers (2020) | Secretary |
| Luke Hendrik Hackenberg (2021) | Treasurer |
| Nanda Nijboer (2020) | External Affairs |
| Thijs Ivar Peters (2022) | External Affairs |
| Julia Roozenbeek (2020) | Promotion |
The Workshop/Inhouse Committee organizes at least two psychology-related workshops a year and organizes three day trips to institutions or companies where psychologists work.
Email: workshopinhousecommittee@vipsite.nl