Board 2019-2020
Board 2019-2020
Dear reader,
On September 25, we have been appointed as the VIP-Board of 2019-2020.
As a board we will be busy with monitoring all activities of VIP and we will guide all the committees. We will also try to make sure our members have a great time. Besides guiding committees, we will also focus on our policy plan and try put our ideas into practice this year.
You can find us at the Heymans faculty (Hv.0402) every Monday untill Friday, from 11:00 until 15:00. If you have any questions, want to sign up as a member or want to enjoy a nice conversation and drink a cup of coffee, always feel free to come by! You can also call us at 050-3636323 or send an e-mail to vip.gmw@rug.nl.
We are looking forward to meeting you soon!
Love,
The 39th VIP-Board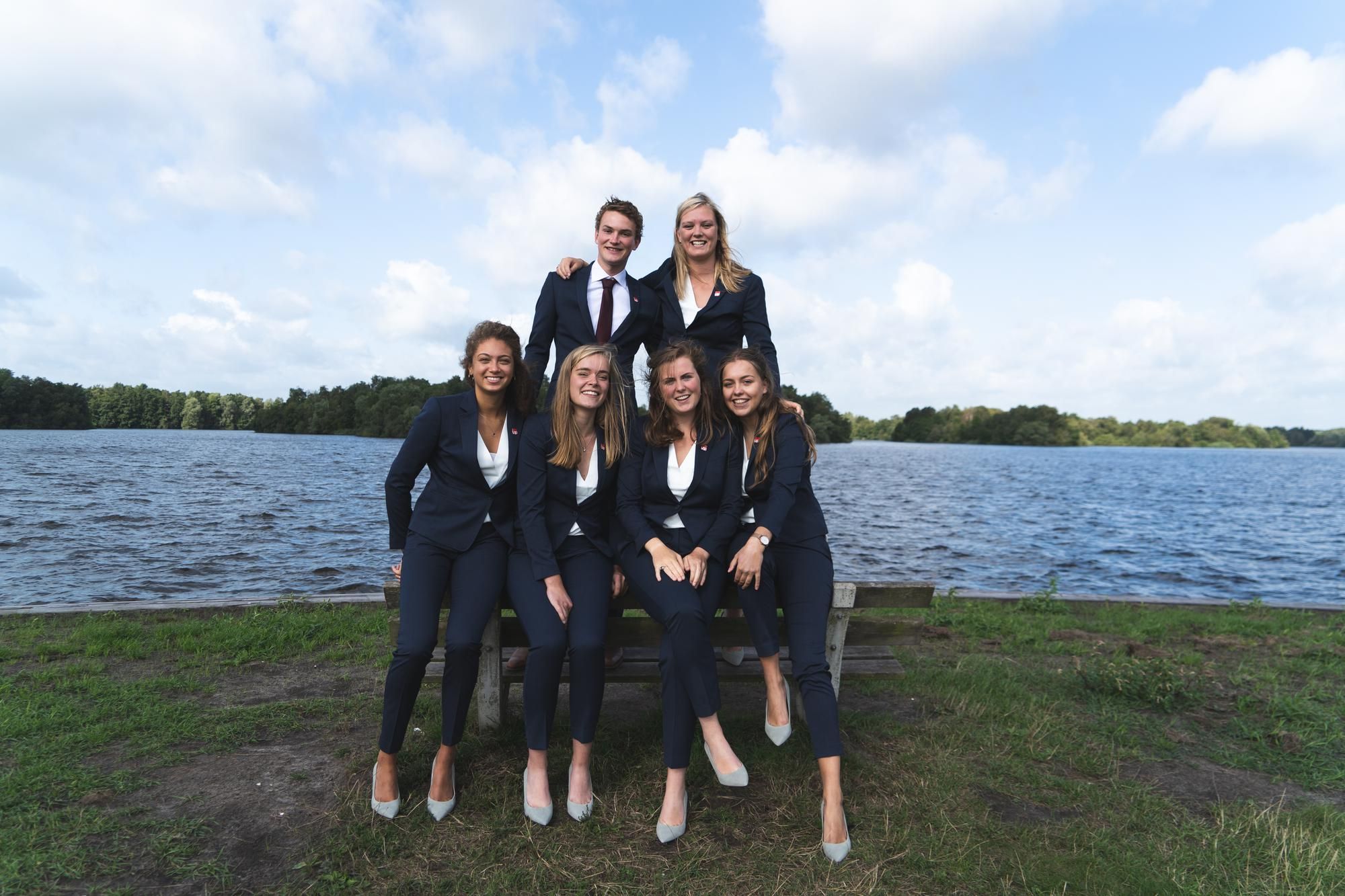 (Christie, Wendelien, Daniel, Lente, Lina, Lotte)
Board 2019-2020
| | |
| --- | --- |
| Lente Gerlagh (2017) | Chairman |
| Lotte Mensink (2017) | Treasurer |
| Christie Bruinewoud (2017) | Internal Affairs |
| Lina Naber (2017) | Secretary and Commissioner of Career and Education |
| Daniel Buxton (2016) | Public Relations and Commissioner of Internationalization |
______________________________________________________________________________________________________