Events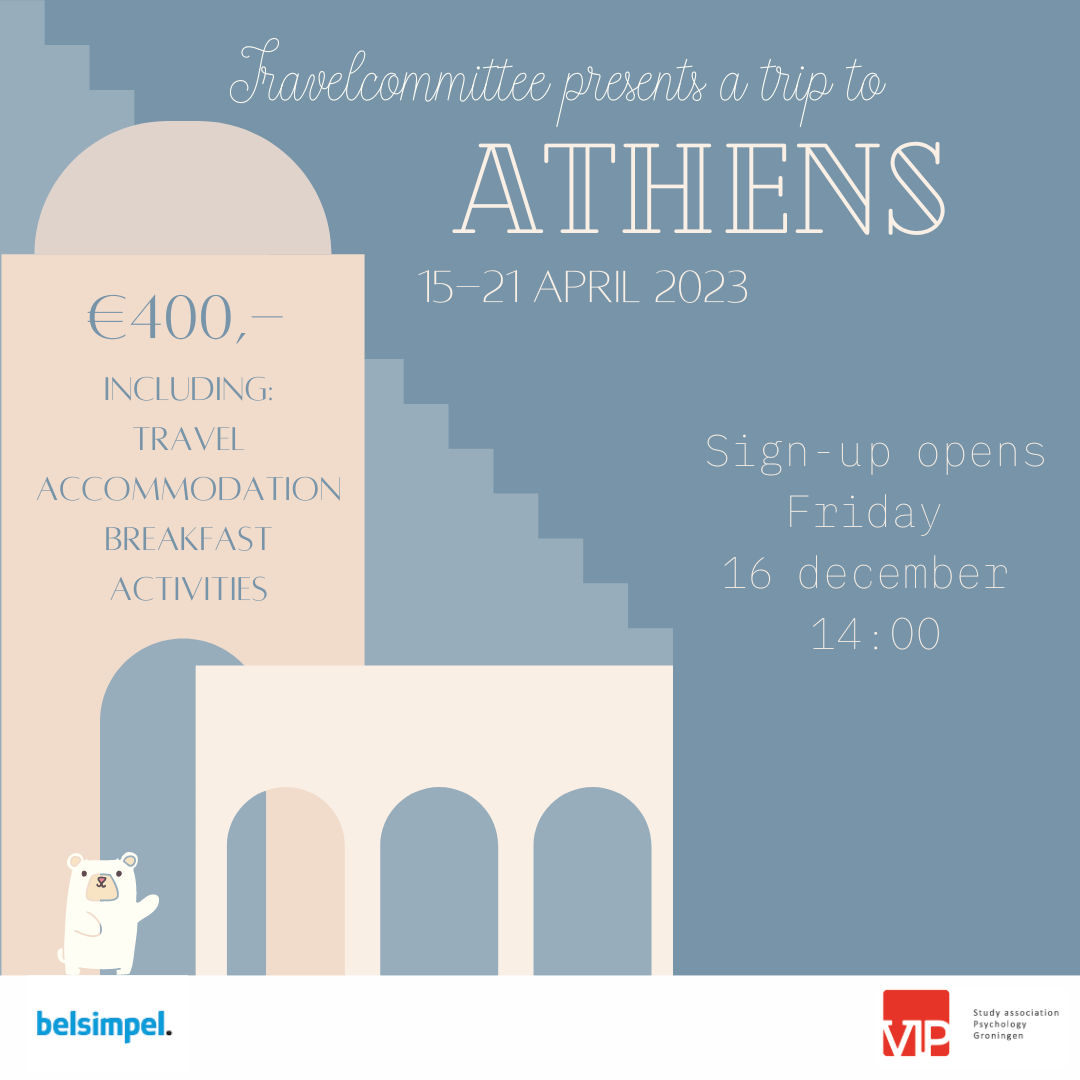 Sign-up is reopened until Friday 24 February 23:59, once you are signed up, signing off is not possible anymore and there might be a cancellation fee!
Γεια ωραίος VIP-members!
We, the Travelcommittee, had a blast at the destination announcement drinks. We hope those who joined did as well, thanks to everyone for celebrating with us!
And now that the cat is out of the bag, we can get this party started!
The sign-up for our trip on 15-21 April opens Friday 16th of December at 14:00!
🚨 It will be open until the 31st of December, after which signing off is no longer possible without paying a cancellation fee (also if you are on the waiting list and get a spot later).
The trip will cost €400,-, which include travel, accommodation, breakfast and activities. You will pay this in 2 terms 💰
We hope you are ready to join us in the beautiful Athens, be quick with the sign-up!
Αντίο!
The Travelcommittee 22-23