Events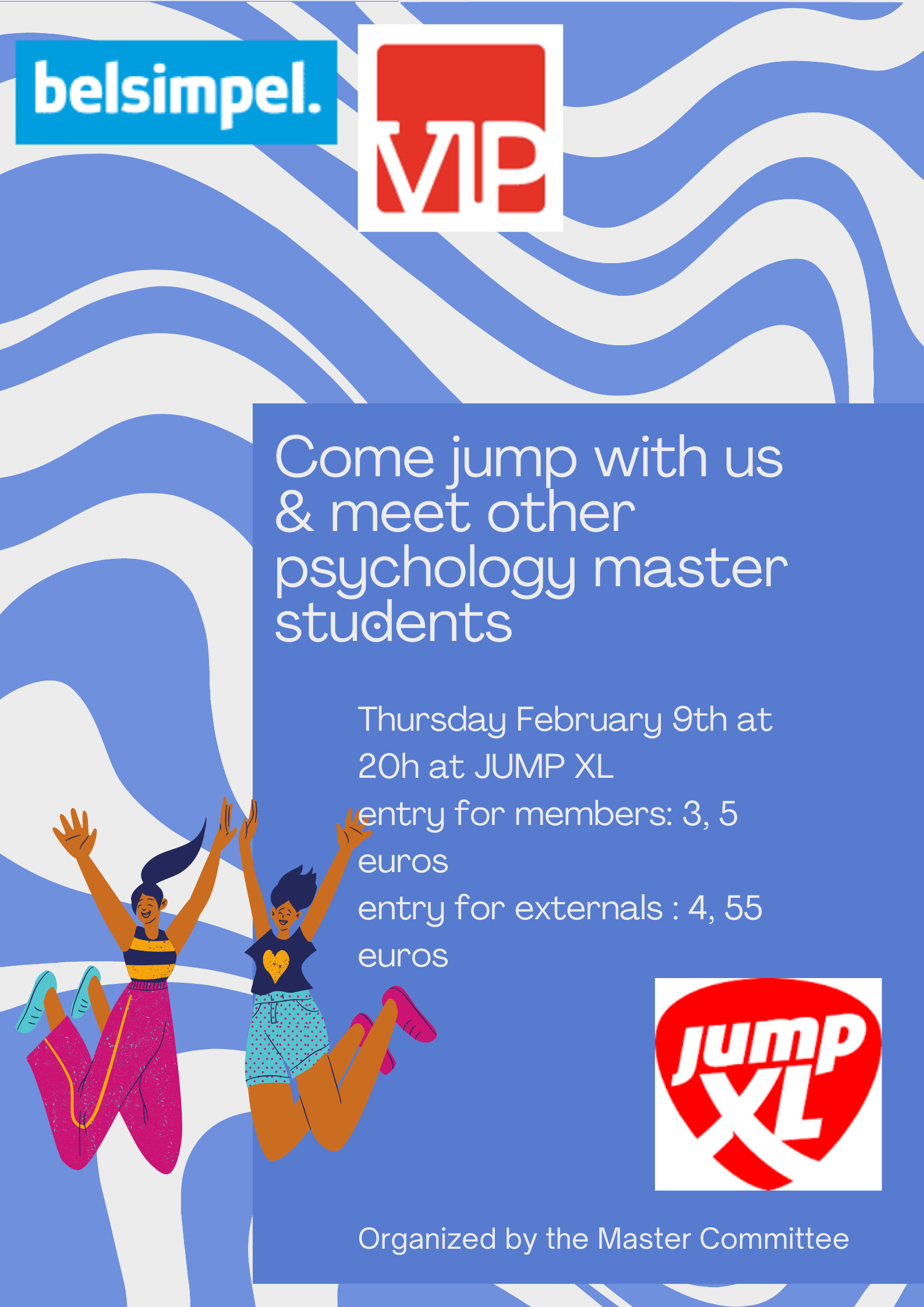 Come and jump-start 2023 with us!
Dear psychology (master) students,
It's time for the first 2023 event organized by the master committee!
We are so excited to invite you to come to jump with us on February 9th at 20.00 at Jump XL. For one hour you can evacuate all the stress with fellow (master) students. The aim is to discover new faces and have a lot of fun!! Feel free to bring your study friends and people that you already know, as the more the merrier!
We hope to see you there!
Love,
The Master Committee 2022-2023