Events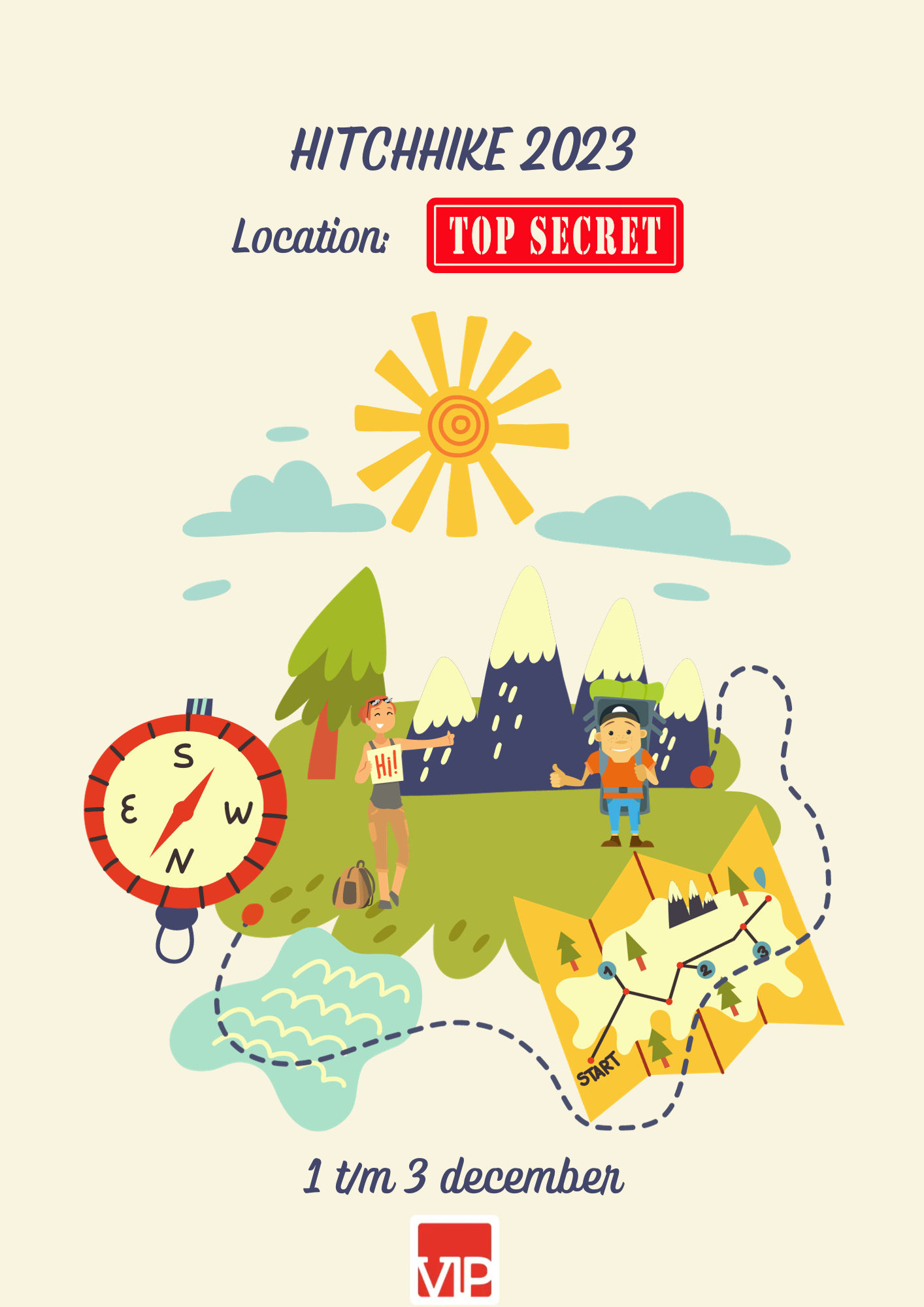 Join us for our hitchhike weekend - December 1st to 3rd!
Are you seeking fun, new friendships, and an unforgettable experience? Then we have something just for you! A hitchhike weekend filled with exciting activities organized by us, the Event Committee, and yes, the location will remain a secret for now!
What can you expect?
Unforgettable memories: Get ready for a weekend full of adventure and new friendships, where you will create memories that will last a lifetime.
Traveling together: Travel safely and enjoyably in a boy-girl duo.
Secret location: The location will remain a secret until the last moment, but fun and an exciting weekend are guaranteed! :)
Tickets: The ticket price is €80,- and include accommodation, travel expenses, meals, and drinks!
Ready for an adventure that broadens your horizons? Mark your calendar for December 1st to 3rd and sign up on November 15th at 17.00 (one person is signing up the duo). There are only a limited number of spots, so first come, first served! Whether you're an experienced hitchhiker or just starting out, this is an opportunity you definitely don't want to miss!
With love,
The Event Committee '23-'24