Events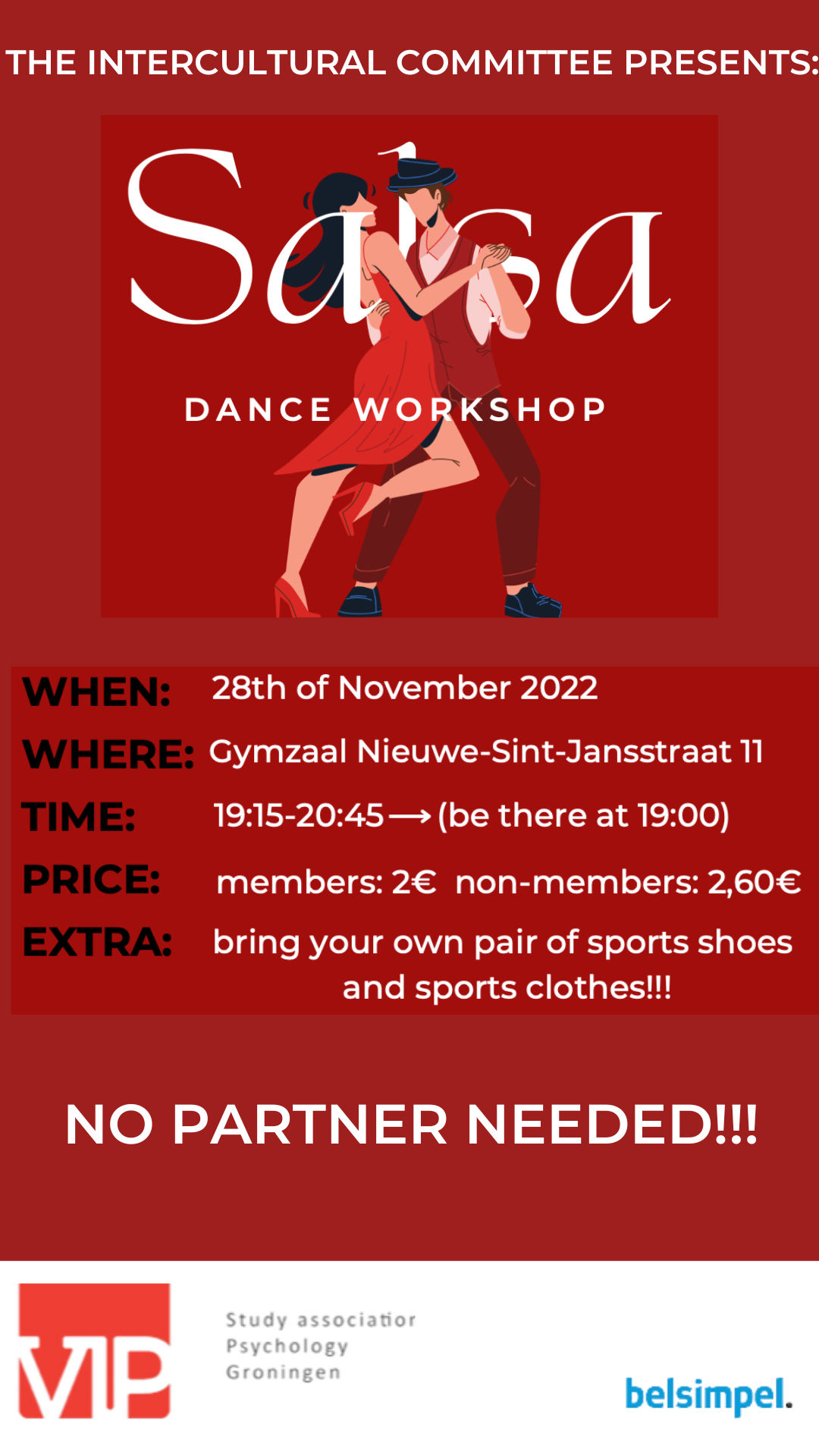 If you are a member, please choose DIRECT DEBIT as your payment option
If the tickets are sold out, but you would still like to be on the waiting list. Please email to interculturalcommittee@vipsite.nl. We will let you know when a spot opens up again!
Dear VIP members and others,
We are excited to announce our first activity this year - Salsa dance workshop!! It will happen on Monday, November 28th between 19:15-20:45, however please make sure you are there at 19:00! We will meet on Nieuwe Sint Jansstraat 11 and we kindly ask you to bring your own indoor sport shoes and the energy to move your hips💃🏻🕺🏻
The price for VIP members is 2€ and for non-VIP members - 2,60€.
Ps. A partner is not needed!
We are looking forward to seeing you there!
Love,
ICC '22 - '23