Events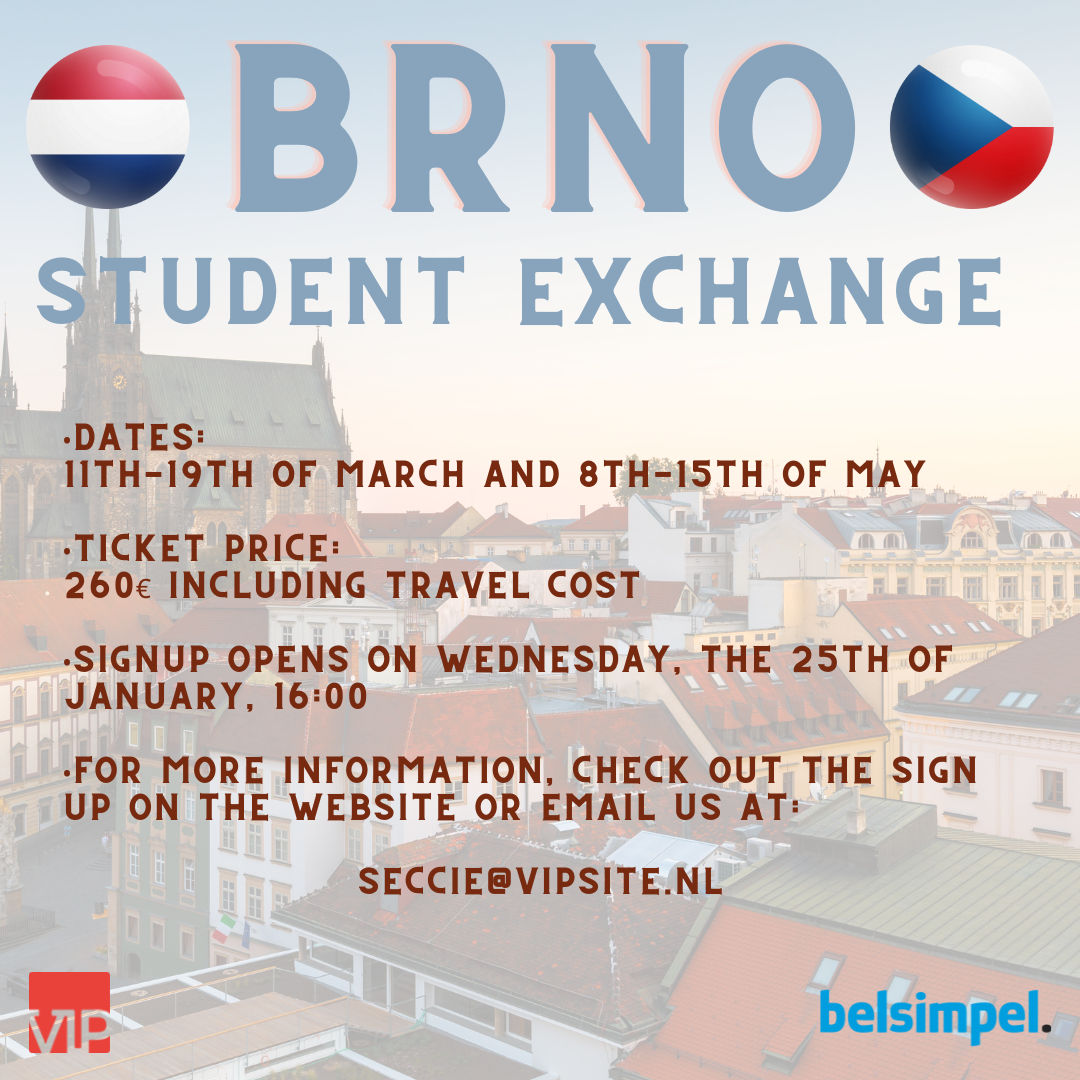 Everybody knows Prague, but have you ever heard about Brno?
Probably not, which is one of the reasons the SECcie chose Brno, Czech Republic, as this year's destination in for the exchange 🇨🇿 It is the 2nd biggest city of the country and nowhere near as famous as the capital, unrightfully so, we think! There are over 60.000 students living in Brno, studying at different Universities. Not unlike Groningen, Brno offers a rich culture and the features of a student city we also love here. Our exchange will be with Psychology students from the largest local Uni, Masaryk University. The focus of the exchange will be a social one, getting to know how other Psychology students work and live, engaging in cultural exchange and having fun together. The exchange will also have an academic side, i.e., seminars or interesting lectures but the priority is to experience another culture 🗺️ 🎒
🗓️The dates for going to the Czech Republic are the 11th-19th of March, leaving mid-day and returning in the early evening hours. We will receive our guests from Brno here in Groningen from the 8th-15th of May!
🏷️The cost of the exchange will be €260,-, which includes the travel costs for the bus and most planned activities for the week.
👥During these two weeks, we are working with a buddy system; people will be matched together and will stay at each other's house for the two weeks!
The sign up opens on Wednesday the 25th at 16:00. First come, first serve, so be sure to be on time!
(The sign-up will be open until the 2nd of February 23:59, after this sign-off is NO longer possible!!!)
That being said, we would love to see you joining us for this amazing journey!
✏️If there are any questions left, feel free to contact us any time at seccie@vipsite.nl
So, see you all in March! (Or in late February, when we will have "get to know each other"- drinks)
Much love,
The Student Exchange Committee of 2022/2023