Events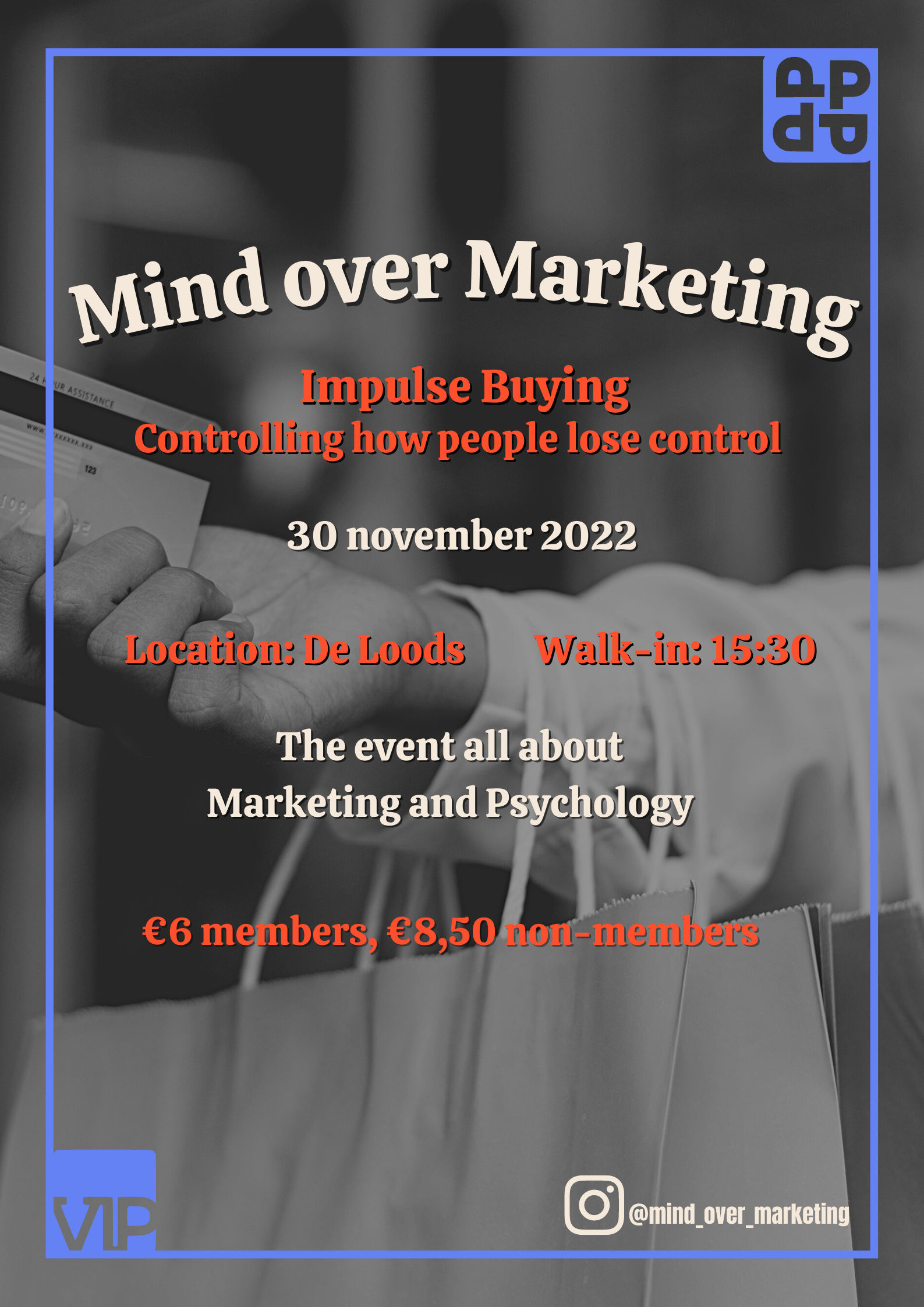 On the 30th of november, the Mind Over Marketing will take place again. This year the event will take place at De Loods at the Neutronstraat 3 in Groningen. The event combines marketing and psychology, with a different theme each year. This year, the event is organised by the MARUG and VIP.
The theme of this year's MoM is: Impulse Buying; Controlling how people lose control. The event will last from 16:00 until 20:00 and has dinner included! Three speakers are coming to share their expertise on this subject. Next to this, there is room to talk to the speakers and broaden your network. By the end of the evening, we hope you know more about the unconscious influence we all experience!
Interested? You can sign up until Sunday the 27th of November. The costs of the event for members is €6- and for non-members €8,50,-. This price includes dinner and two drinks. This is the same for MARUG and VIP.
We hope to see you all there!
P.S. Follow us on instagram: @mind_over_marketing.