Language café
Language café
About this event
Category

Sociaal

Date and time

Feb 11, 2019 20:00 - 23:00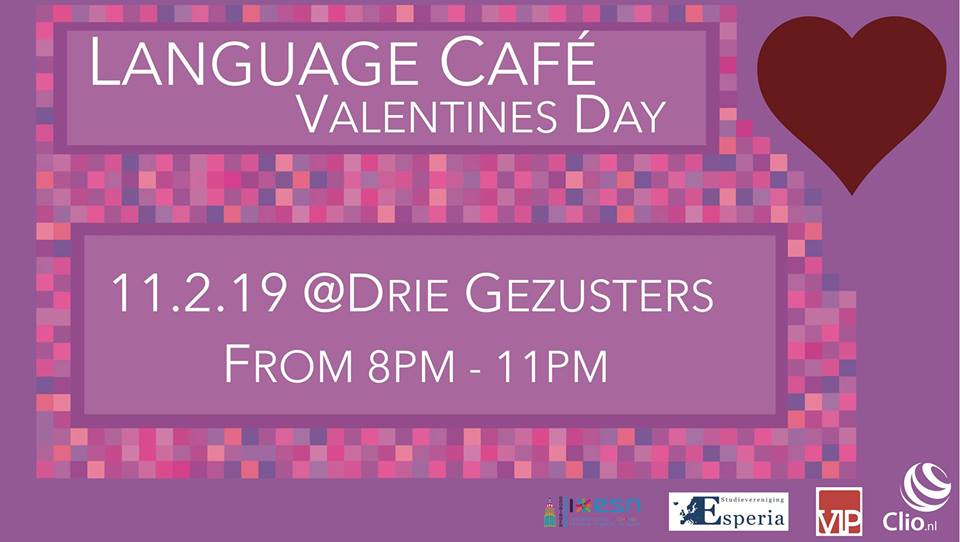 IMPROVE YOUR LANGUAGE SKILLS
The most romantic time of the year is upon us, which is why it only seemed natural to theme the third Language Café of this year Valentines Day. Take this opportunity to step up your flirting game by learning the best pick-up lines in another language! Experience speed dating on an international level and who knows, maybe you meet the love of your life.
How does this work?
As usual for a language café, Native speakers from different countries sit at different tables. You can choose which table you sit and which language you would like to practice. You can have a conversation with the people at your table in the assigned language. This time the theme will be Valentine's Day. Of course, you can try different languages in one evening. It is also possible to join as a Native speaker to teach interested learners your mother tongue.
Get down to the Drie Gezusters on Monday, 11 February, to make sure you don't miss out on this brilliant opportunity to get to know more people from all over the world and improve your language skills in a fun and relaxed environment! The participation is for free!