Career Services
Studying is about more than just gaining a degree certificate. It is also about preparing for a successful career, and Career Services is here to help students of the University of Groningen do this. Career Services helps students to make well-informed choices and gives them the opportunity to realize those choices. They do this by offering workshops and training courses, and by providing help with writing a CV and letter of application. You can also come to Career Services for personal careers advice.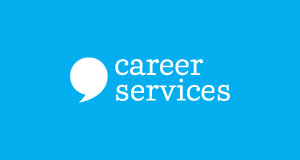 Companies
AIESEC
AIESEC, the world's largest student-run organization, is the most prominent international platform for young people to explore and develop their leadership potential and to have a positive impact on society. AIESEC has over 60 years of experience in developing students into globally minded leaders. With a focus on building personal networks and exploring the direction and ambition of their future, AIESEC has an innovative approach to engaging and developing young people into the leaders for today and tomorrow.
The base of our network is a volunteer membership base of approximately 35,000 individuals in over 1,700 universities in over 107 countries and territories. The national and international offices are managed by students and recent graduates of higher education. AIESECs program consists of international internships and leadership experiences in a global learning environment.
In the Netherlands AIESEC is active in ten cities and present at eleven universities. Both AIESEC International and the national board of AIESEC the Netherlands are situated in Rotterdam.
Together, the network is closely connected to over 4,000 partners, facilitates 5500 exchanges, and organizes over 470 (international) conferences each year.
For further information on our global network, please visit AIESEC International's website.
Integrand Foundation
During your time as a university student your contact with companies is very minimal and companies keep setting higher standards for students who are looking around the job market.
That is why you will have to be well prepared for that and the Integrand Foundation will help you prepare by getting to know business life. Because of our product portfolio, which contains (graduation) placements, summer placements, work assignment, in-house days, business courses and training, and our good contact with several companies we are able to optimally advice you in making the right decision. We also give tips on how to write a proper motivational letter and CV and how to prepare for a job interview. This complete service combined with our nationwide reach we are able to get you in contact with the company of your dreams.
For contact call Integrand 050-314 5211 or come by at the Integrand office: Sint Walburgstraat 22c, 9712 HX Groningenv