Career Services
Studying is about more than just gaining a degree certificate. It is also about preparing for a successful career, and Career Services is here to help students of the University of Groningen do this. Career Services helps students to make well-informed choices and gives them the opportunity to realize those choices. They do this by offering workshops and training courses, and by providing help with writing a CV and letter of application. You can also come to Career Services for personal careers advice.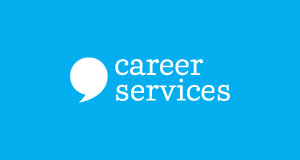 _________________________________________________________________________________________________________
WIJS (Dutch required!)
WIJS (Wijk Inzet door Jongeren en Studenten) is een organisatie die werkt aan verbinding tussen studenten en andere Stadjers. Wij geloven dat de kennis en talenten van studenten een bijdrage kunnen leveren aan maatschappelijke vraagstukken en opdrachten uit de stad Groningen.
Namens WIJS doen studenten onderzoek, geven ze advies vanuit hun vakgebied en organiseren ze activiteiten voor en met andere stadsbewoners. Zo dragen studenten hun steentje bij aan Groningen, én leren ze van mensen uit alle lagen van de samenleving, want iedereen kan van elkaar leren! Ben je benieuwd wat jij als student kan doen bij WIJS? Kom dan langs bij WIJS in winkelcentrum Paddepoel of neem een kijkje op onze website. Je vind onze vacature voor vrijwilligerswerk ook op de vipsite op de vacancy page!
_________________________________________________________________________________________________________
Clinical and Psychosocial Epidemiology