Career Services
Studying is about more than just gaining a degree certificate. It is also about preparing for a successful career, and Career Services is here to help students of the University of Groningen do this. Career Services helps students to make well-informed choices and gives them the opportunity to realize those choices. They do this by offering workshops and training courses, and by providing help with writing a CV and letter of application. You can also come to Career Services for personal careers advice.
________________________________________________________________________________________________________
Belsimpel
Who we are
Since its foundation in Groningen in 2008, Belsimpel has become a big part of the telecom market. With a close-knit team of over 400 motivated, enthusiastic and highly-educated students and professionals, we go above and beyond every day to create an excellent customer experience. We map the entire Customer Journey and constantly work to optimise our User Experience Design. That's how we're changing the Mobile World together. We're not a provider, nor a store or search engine. We're a way of life, a Method™ to help customers find their perfect mobile telecom match.
What we do
We want to change the mobile market. Belsimpel has over 1.4 million Dutch customers and we've grown a further 50% this year. This means we're facing an increasing number of customers to cater to. How do we do this? We love solving complex puzzles for our customers. In terms of customer satisfaction, we've set the bar extremely high. Together with other smart colleagues, you'll be able to truly make a difference to our customers. This exciting challenge motivates every day to go the extra mile to change the mobile world.
Will you take on this challenge with us?
Your degree in psychology focuses on human behaviour and teaches you invaluable skills like conversation techniques. These skills are indispensable for a successful company. Whether you're responsible for the sustainable development of your colleagues as their team leader or whether you're giving our customers tailormade advice, psychology is everywhere. We've also got a Customer Journey team. Every day, they think about which communication should reach customers at which moment. They then develop suitable content for our customers. At Belsimpel, you'll be able to put theories from your degree into practice and learn something new every day.
Looking to push yourself to the limit every day and want to be part of our winning spirit? While completing your degree, gain valuable hands-on experience through a part-time position. Almost graduated? Join us as full-time Team leader or follow our Management Traineeship. For more information and all full-time vacancies, please visit werkenbijbelsimpel.nl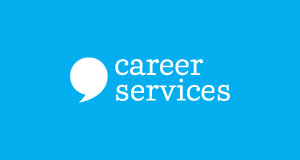 _________________________________________________________________________________________________________
Clinical and Psychosocial Epidemiology