Sustainability Committee
Hi! We're the Sustainability Committee (of 2021-2022). As a committee, we organize fun and educational events throughout the year. Thereby, our goal is to make everyone aware of how easy and fun it can be to be more sustainable! Whether it be a vegan cooking workshop or a clothing swap where you can sustainably refresh your wardrobe, we're your gals :)

Get to know our former Chair- now external affairs member- Larissa! Since she was eleven, she knew that
Psychology was her dream job and even started to save money for her dream from that point onwards. Determined as one can be, she also founded our committee two years ago and captured us with her kindness and charisma. Her habit of walking nearly everywhere, spending time in the Stadspark or dreaming of traveling through South America and visiting Peru again shows just how much she appreciates nature. She enjoys getting immersed in drawing nearly as much as combining her meals with loads of ketchup and salt. All in all, she is a very sweet girl with a special taste that prompted her to bring us all together, but what does that say about us?

May I present to you our most treasured treasurer, Jana! If you eat with her, you have to have strong taste buds as she prefers her food spicy and very hot. When she thinks about a favorite place, Jana's mind wanders to the Pilgrim Way in Japan, the Kumano Kodo. If you feel like some adrenaline, join Jana on her skydiving adventure because that is still on her bucket list! If that does not give her enough energy, Jana loves her french-press coffee with nicely foamed oat milk. Jana is an enthusiastic and incredibly open-minded person with positive energy who always makes you feel better. If you are friends with her, you are probably used to receiving long voice messages late in the evening while she is strolling through Groningen, recharging.

Next up, meet Julia, our promotion genius! She makes sure that people hear about our content and events and think 'I wanna do that!'. Her positive, calm and kind-hearted spirit is reflected in her favorite place in Groningen 'Feel Good'. However, her adventurous side has also been visible since she loved watching Pipi Longstocking and accepted every object as a climbing challenge. This lives on in her love for Nepal, her wishes to visit New Zealand and Australia, and of traveling the world in a campervan. I believe the creation of cucumber-cheese-appelstroop sandwiches best shows her fantastic open-mindedness. She enjoys baking, cooking, photography or even making murals, which - at least in my eyes - already identifies her as being inherently creative... but at the latest, when learning about her creating instagram accounts for all her hobbies it is undeniable - she is perfect for promotion!

Stephanie manages our external affairs. She absolutely rocks that function and besides that, she is very creative and also a real kitchen queen. Don't be surprised when a whole 5-course vegan dinner appears during a committee meeting, complete with themed napkins and decorations, and don't forget: lots of wine. No, our committee diners are never boring when she is there! And you know how to thank her for all of this?? Make sure you have iceberg lettuce! You can't make tipsy Stephanie happier with this fresh and crispy late-night snack ;) She dreams about opening up a small vegan bakery and we think that she should definitely chase that dream, so everyone can taste her vegan chocolate chip cookies and more of her magic!

Insa is our beloved chair. She leads all meetings and makes sure we all stick to our jobs. Insa shows how important positivity is and how much it helps her to challenge herself. She is such an empathetic and organized person. Additionally, she knows what is important in her life and she will fight for it! Insa loves to travel and discover new places, cultures, landscapes, and people. The most beautiful place she has seen so far was the rainforest in Northern Australia. Since Insa got her cute and just adorable dog, Daisy, she has grown a lot in her "mother role", therefore not surprisingly one of the things that give her the most energy is Daisy. Moreover, she also loves being creative as well as being outside, especially in nature and spending quality time with friends. If you want to get to know a good song or just have a delicious dessert, Insa is your girl!

Last, but definitely not least, our lovely secretary, Lea! She manages all the minutes of our meetings, organizes emails and is always on top of everything that's going on. If you want to make happy, take her on a picnic to the Hoornsemeer! Just make sure to bring rice with yogurt or a McFlurry for her to dip her fries in. Not sure what else to bring for her? Just bring both sweet and salty foods, since she's somehow addicted to both of them at the same time. Also, don't be surprised if she randomly starts dancing or if you hear her having imaginary conversations in the shower, she tends to do this from time to time. Another way you could make Lea very happy is to drown all of her belongings in the smell of vanilla, since she's absolutely obsessed with this scent.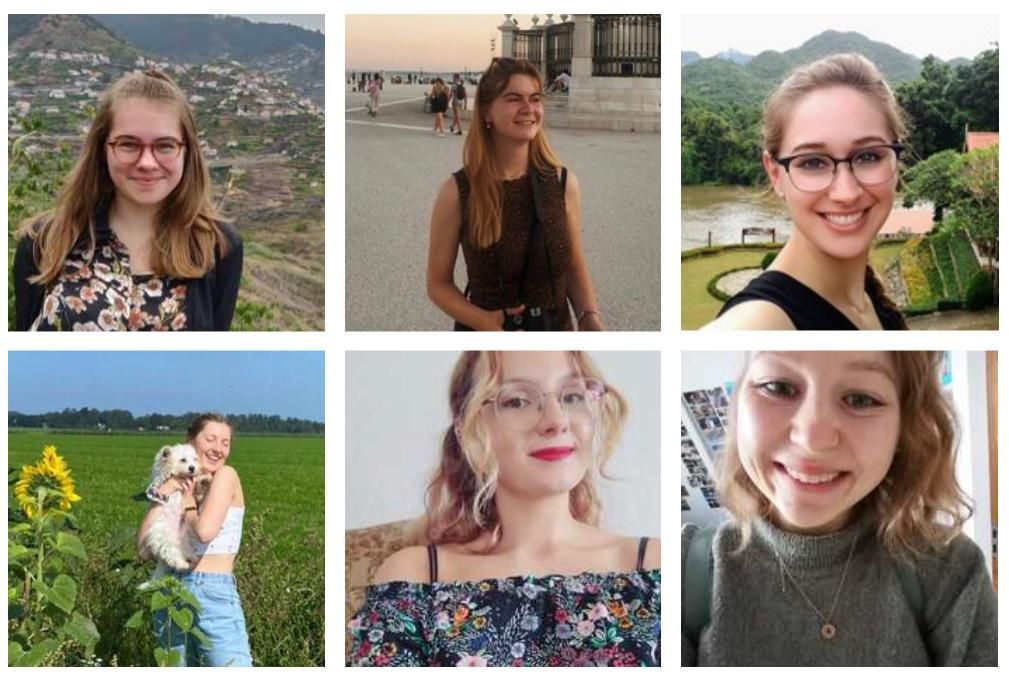 Sustainability Committee 2021-2022
| | |
| --- | --- |
| Larissa Jacobs (2019) | External Affairs / Acquisition |
| Tara Katharina Krahn (2019) | - |
| Sophia Linke (2019) | - |
| Jana Melander (2019) | Treasurer |
| Insa Oßenbrügge (2019) | Chair |
| Lea Piepers (2021) | Secretary |
| Julia Roozenbeek (2020) | Promotion |
| Stephanie Zuurman (2018) | External Affairs / Acquisition |